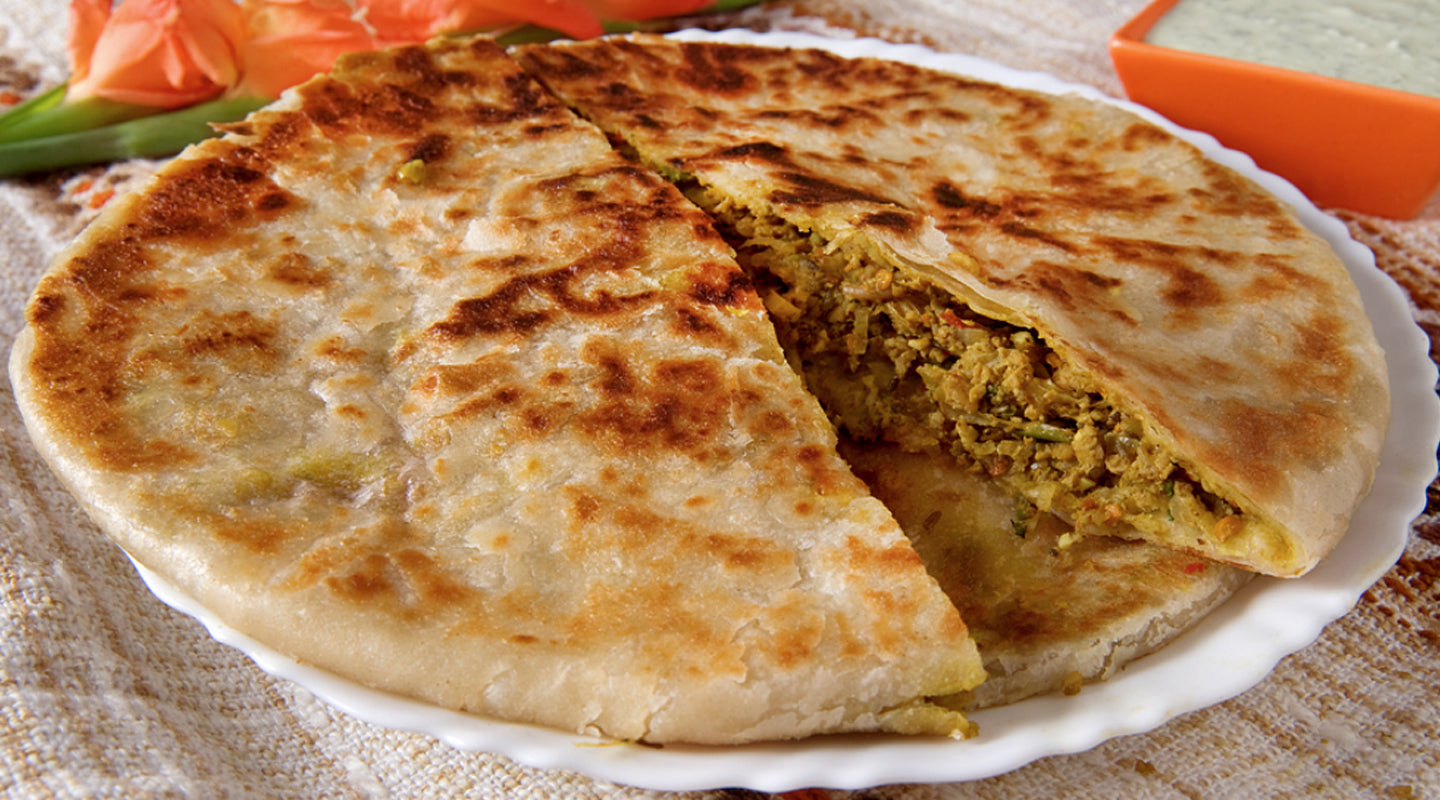 The mutton keema paratha is a tasty & flavorful bread recipe in India. The paratha is easy to prepare just like any regular stuffed paratha. The spicy and juicy keema stuffing makes this dish a popular dish in the Northern part of India. When the right spices are mixed well, the mutton keema absorbs them and becomes a luscious succulent stuffing for the crispy paratha. This meal can be easily cooked at home & enjoyed at breakfast or any regular mealtime.
How to prepare a mutton keema paratha at home?
Keema paratha is a very easy and simple dish. So does its preparation. We are dividing this preparation in two parts: dough & stuffing. For dough preparation, you need whole wheat flour, oil, and salt. The whole wheat is used to prepare the outer layer of the paratha in which the stuffing of the minced mutton will be filled. For the stuffing, minced mutton is cooked in the oil in a pan, along with the chopped onions, ginger garlic paste coriander paste, red chili powder turmeric powder garam masala, salt & roasted cumin powder. green chilies.
How to make mutton keema paratha?
For dough
Mix 2 cups of whole wheat flour, 1/2teaspoon salt, and 2 spoons of oil in a bowl. 

Mix all the ingredients using your hands. You can add a little water (if required) to make the soft dough, 

Knead the dough well with your hands until it is soft. 

Cover the dough and keep it aside for 20 minutes.
For stuffing
Take a heavy bottom pan and put 2 tablespoons of oil into it.

Add 1/2 cup chopped onion, and keep stirring them on medium heat for 2-3 minutes.

Add 1 teaspoon ginger garlic paste and fry them with onions for a minute.

Now add

minced mutton

and fry it for 3-4 minutes.

Order minced mutton from Green Chick Chop

Add 1 teaspoon coriander powder,½ teaspoon roasted cumin powder, ½ turmeric powder, ½ teaspoon red chili powder, ½ garam masala powder, salt, and mix well.

Now pour 1 cup of water into the pan and cover the pan.

Cook mutton keema for about 40-45 minutes. Make sure water is soaked well and mutton keema is dry.
For Paratha
Take the dough and make small size balls of it. 

Take one dough piece and flatten it with a rolling pin. You can use dry flour so the dough won't get stuck over the pin.

Now put 2 tablespoons of mutton keema filling on the flatten dough. Close the dough by attaching its ends together.

Sprinkle some dry flour on the platform and start flattening the paratha with the rolling pin.

Take a tawa and heat it. Now put the paratha on the hot Tawa.

Put oil or ghee on both sides of the paratha.

Cook the paratha till it is crispy.

Enjoy the mutton keema paratha with your favorite chutney or raita.