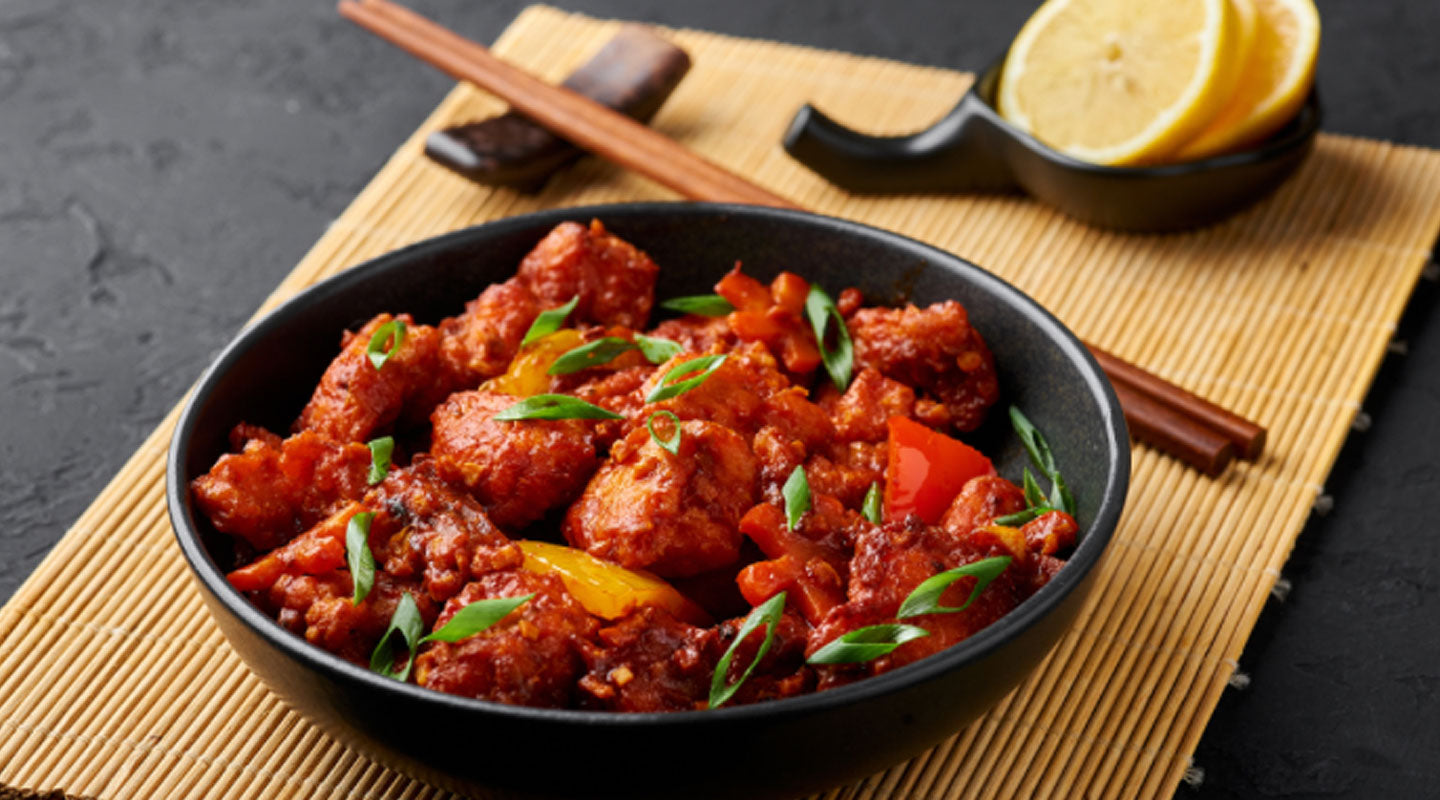 With some hot and tempting flavors, fish Manchurian is an Indo- Chinese dish that is perfect to include in your appetizer. It can be everything to your party appetizer. It is tasty, crunchy and aromatic with mouth watering flavors. This amazing dish is easy to cook and we have its recipe ready for you.
Let's get started, first order fresh and hygienic fish from Green Chick Chop.
What kind of Fish do you need for Fish Manchurian?
Fish Manchurian tastes spicy. So, Basa fish would be preferable, else you can opt for a variety of seawater fishes available at Green Chick Chop You can get good cubes cut of this fish that give a good look to the dish.
What is Basa fish and what are its health benefits?
Basa is a white fish from Southeast Asia. Basa fish is low in calories and high in protein. It has healthy fats like omega 3 fatty acids. It is easily available at Green Chick Chop.
Other Ingredients?
You can add dried red chilies, white pepper powder to taste. Along with lemon juice, ginger, garlic, spring onions chopped to make your dish full of delicious flavors. Be sure not to add a large quantity of other ingredients to keep your fish the most important element in your dish.
Fish Manchurian Recipe
Prep time : 6-7 min
Cook time: 25-30 min
Serve : 4
 Basa Fish Fillets -Green Chick Chop.
Basa fish fillets 4
Red chilies (dried) 8-10
Garlic (chopped) 1 tablespoon
Ginger (chopped) 1 tablespoon
Baking soda, a pinch
Lemon juice 2 tablespoons
Spring onions 4-5 stocks
Corn flour (¼  cup)
Oil ½ tablespoon and sufficient for deep frying
Paprika powder 2 teaspoons
White pepper powder to taste
Salt to taster
Refined flour (½ cup)
Soy sauce 1 tablespoon
Sesame seeds for garnishing
 Method
First marinate the fish. Cut the fish fillets into cubes and put into a bowl. Add 1 tablespoon lemon juice, salt, paprika powder, pepper powder and rub them well with the fish cubes. Then keep them aside for 10-15 minutes for margination.

Take a bowl, put refined flour, corn flour, salt, pepper powder and baking soda in it. Gradually add sufficient water and mix all the ingredients well to form a thick batter.

Heat a kadhai and put sufficient oil in it to deep fry the fish cubes. Dip fish cubes in the batter and then slide them into the hot oil, deep fry till they are golden brown.

Grind dried red chili with water to make a paste.

Take a non- stick wok, put half tablespoon oil in it. Then add ginger and garlic, sauté them.

Add soy sauce in red chili paste. Add some water and mix well.

Add salt and pepper powder and mix well. Add fried fish and toss them well. Add remaining lemon juice and mix well.

Add spring onions greens and toss well.

Serve hot. Garnish with sesame seeds.