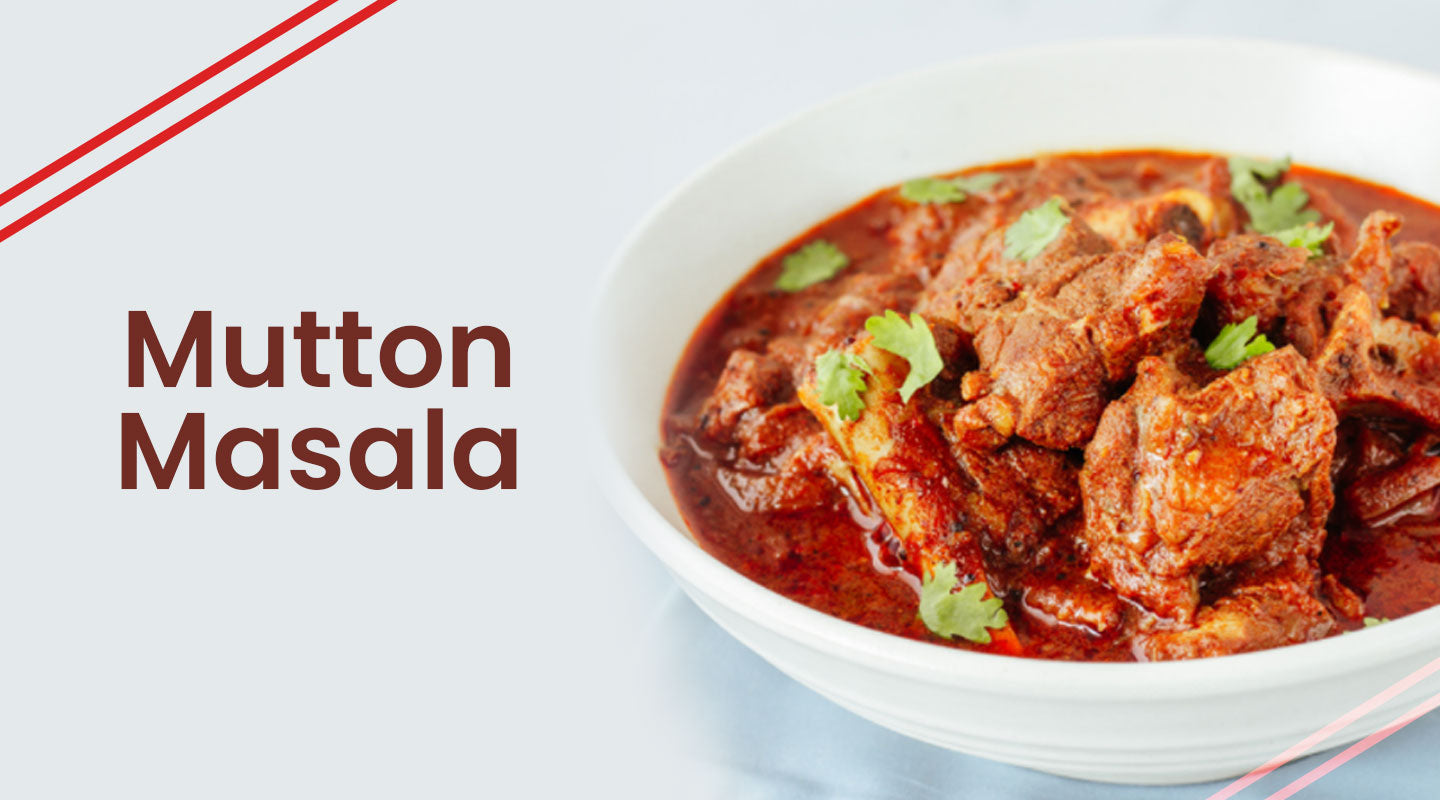 This is one of the easiest ways to cook a soft delicious mutton masala. It does not require hours of marination or cooking. People who do not enjoy hours of cooking might find this recipe very helpful. This mutton masala is cooked in a pressure cooker!
About this mutton masala
Mutton masala is usually made with slow cooking to make the meat tender and delicious. But preparing mutton masala in a traditional way can be a long and hectic procedure. As marination of the mutton and hours of cooking is long. With this recipe, you can cook delicious mutton masala using a pressure cooker.
How to prepare mutton masala at home?
You can use both boneless or bone-in mutton. If you're buying mutton with bones, ensure that they are chopped into small pieces. 
Mutton has a strong flavor. That is why spices play a major role in this dish. Mutton masala powder is a mix of spices used to cook this dish, it includes Chilli powder, garam masala coriander powder, pepper, turmeric, cumin,
First, you can order Goat Meat from Green Chick Chop
Prep time:10 mins
Cook time: 50 mins
Serve:4
Ingredients  
Mutton 1 kg (bone-in, chop them into bite-size pieces) or 750 gms boneless

Onions 2, finely chopped

Oil 2 tablespoons

Ginger garlic paste 3 teaspoons

Chili powder 2 teaspoons

Ground coriander 1 &1/2 teaspoons

Ground cumin1/2 teaspoon

Tomatoes 2, finely chopped

Turmeric powder 1/4 teaspoon

Salt to taste

Coriander leaves

Pepper 1/2 teaspoon

Garam masala 1/2 teaspoon

Roasted curry leaves 

Cashews to garnish
Method
Wash the mutton and chop into bite-size pieces

Take mutton pieces in a pressure cooker. Add some water.

Mix all ingredients together (except garam masala and pepper).

Cook the mutton for about 35 to 45 minutes. 

Allow the pressure to release naturally.

In a pan heat 1 teaspoon of oil and roast the cashews and curry leaves. Keep them aside.

Heat oil in the same pan and transfer the contents from the pressure cooker

Saute the cooked mixture for about 15 minutes on medium heat

Add pepper and garam masala and saute them for 10 minutes

Let the gravy boil for another 5 to 10 minutes or until it becomes nice and thick.

Garnish the dish with roasted cashews and curry leaves.

Serve hot with roti or rice.