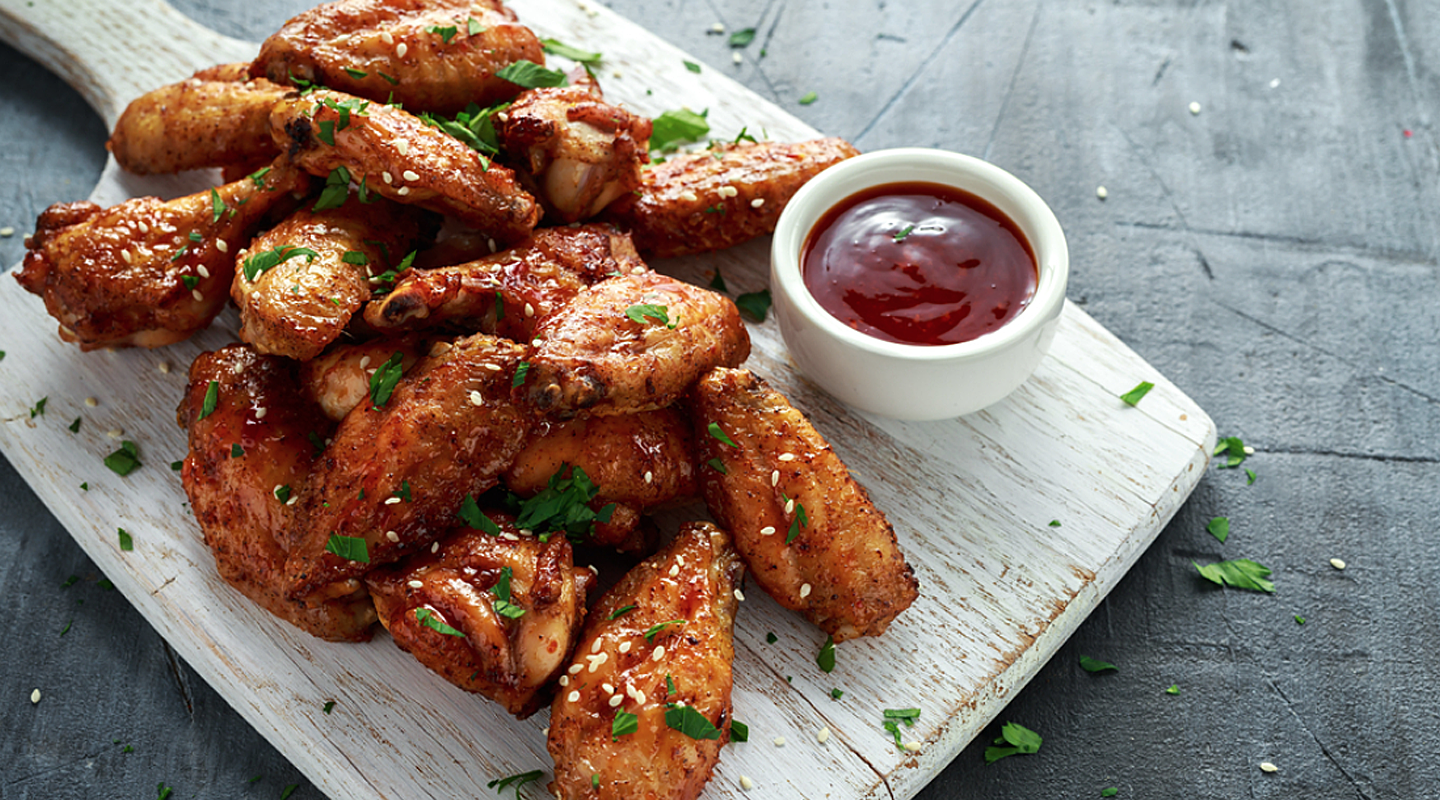 Chilli Chicken Wings are a delicious, tangy meal that is famous among chicken fans. If you're throwing a home party or any other event, this meal should be on the appetiser menu. This non-vegetarian dish is created with a special red chili sauce that adds flavor to it. This is simple to prepare a dish with a flavor that may be adjusted as per your preferences. Grilled, fried, or baked chili chicken wings can be prepared in a variety of ways. You'll learn how to make these scrumptious chicken wings using a griller in this recipe.
The best part about these chili chicken wings is that they only take a few ingredients and can be made in a short amount of time. Those who have had chili chicken wings before will be delighted to learn the recipe of this dish. This recipe will show you how to make restaurant-style chili chicken wings quickly and easily. The ingredients needed to make this dish are readily available at supermarkets. Make sure to order Green Chick Chop's fresh and hygienically packed chicken wings pieces.
How to prepare Chilli Chicken Wings
In the preparation of this dish, you need chicken wings. You can order fresh chicken wings  from Green Chick Chop. Rinse & pat dry the chicken wings. Now you can gather hot chili sauce, red chili powder, salt, spiced oregano, and black pepper. While making this dish the tender chicken is covered in spicy dressing and then rolled.
Prep time: 5 mins
Cook time: 25 mins
Serve: 4
Ingredients
Chicken wings 10 pieces 

Red chili sauce 1 cup

Spice oregano 2 teaspoons red chili powder ½ tablespoon

Black pepper powdered

Salt to taste
How to make chili chicken wings?
First, marinate the chili chicken wings. Combine all together with red chili sauce, red chili powder, spiced oregano, black pepper and salt.

Add fresh chicken wings pieces and mix well. Keep it aside for- 20-25 minutes

Preheat the griller and put the chicken wings onto it. Grill these wings on both sides.

Now remove the chicken wings from the griller and serve hot.