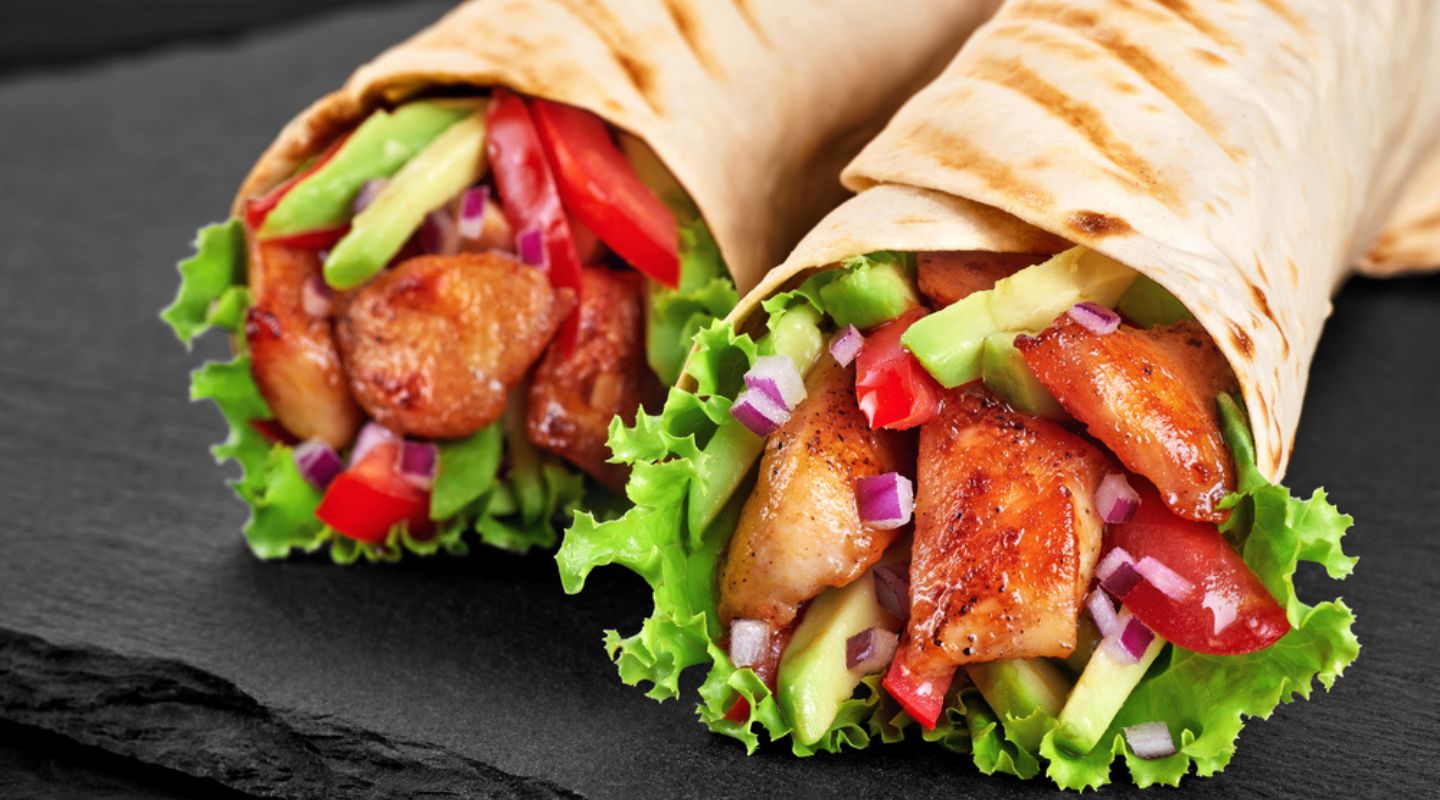 Juicy grilled chicken wraps filled with tender chicken pieces, cheese & veggies are an ideal snack to savor in the monsoon. This snack is full of delicious flavors and is easy to cook. It doesn't require heavy preparation in the kitchen. It is easy to prepare, make and carry for lunch or outing. Those who enjoy eating chicken would love these tender grilled chicken wraps.
How to make a grilled chicken wrap?
Take a tortilla wrap & put lettuce on it. Now add veggies, grilled chicken chunks, and pepper. To make it more delicious you can add topping of mayo or grated cheese on it.. Post sealing tightly roll the wrap.
How to prepare a grilled chicken wrap?
Chicken - Make thin fillets of boneless chicken. You can order fresh & hygienic raw chicken boneless from Green Chick Chop.
Tortilla -There are many different types of tortillas on the market, such as wheat, flatbread, and so on. You can use any as per your preference.
Seasoning - Make a dry seasoning powder with garlic powder, onion powder, paprika, salt, and pepper for the raw chicken fillets.
Veggies -You can use veggies like iceberg lettuce, avocados, etc. You can choose any vegetables that goes well with chicken.
Cheese - You can use shredded cheese as a topping on the other ingredients.
Sauce -Adding a creamy sauce, such as mayo sauce (or any sauce of your choice), would enhance the flavour of the chicken wrap. It will have a smooth, creamy, wet, and tangy flavour.
Ingredients
Chicken breasts (boneless and skinless chicken breast cutlets)

Smoked paprika

Cheese

Lettuce

Veggies
For seasoning
Chili powder

Garlic granules

Salt

Pepper
Method
Season the chicken cutlet with chili powder & smoked paprika, garlic granules, salt, and pepper.

Heat the oil in a grill pan over medium heat.

Place the tender chicken cutlets on the grill and cook on both sides until done.

New keep the grilled chicken aside on a plate for 3 minutes. Cut the chicken into small pieces.

Take a wrap & layer it with lettuce, grilled chicken cubes, and cheese. Top it up with mayo sauce and shredded cheese.

Seal the wrap from both sides and roll it.

Now place the rolled wrap on top of the hot grill pan and cook on both sides.

The grilled chicken wrap is ready to be savored.