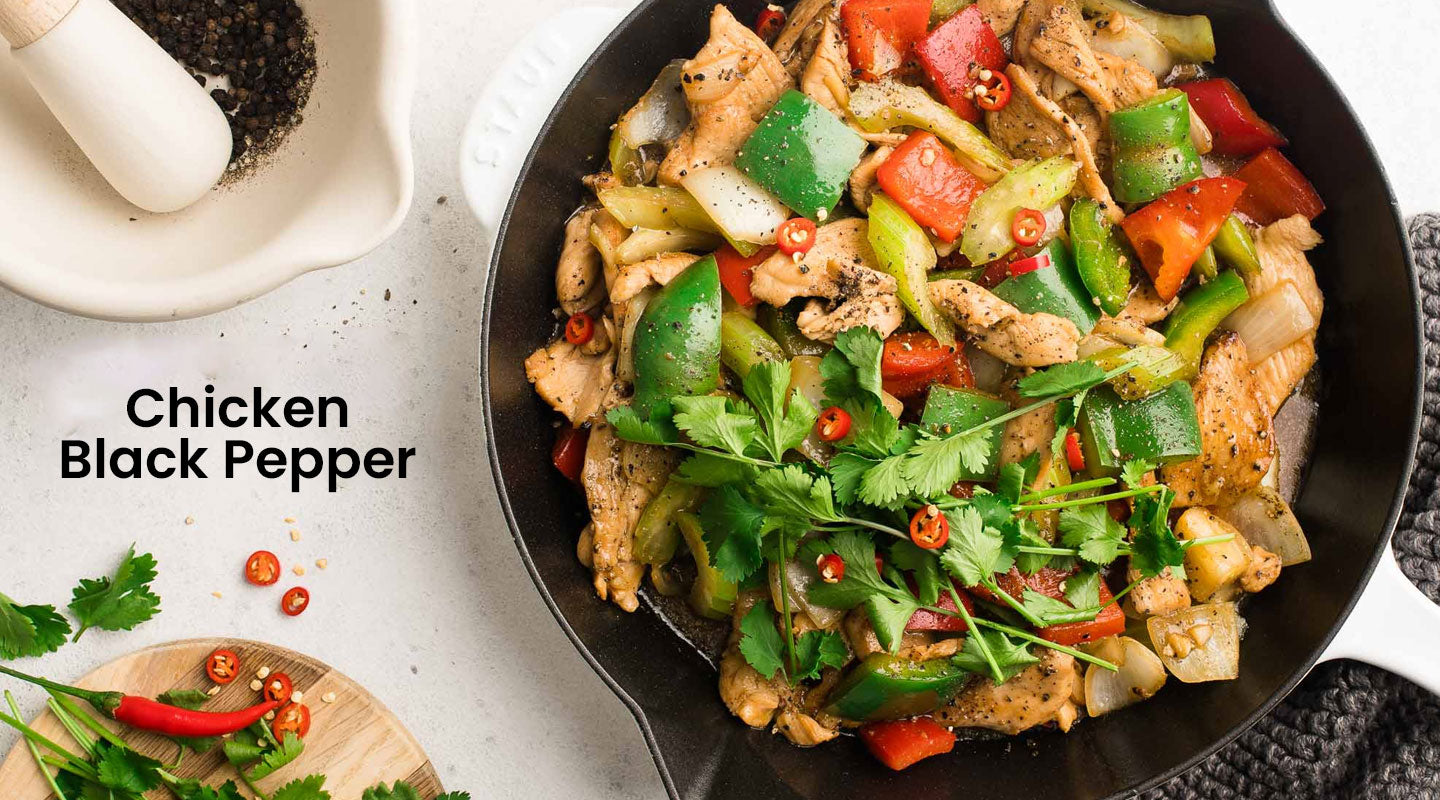 Black Pepper! That is all that you need to add to your dinner party. With a mix of different veggies, it is a totally versatile dish. If you are planning to resurge your dinner party to a new level. Then this comforting dish is the delicious answer.
Let's get started, first-order chicken breasts boneless from Green Chick Chop
How to make Chicken Black Pepper! at home?
There isn't much preparation required to cook this amazing dish. This dish is easy to cook & difficult to resist.
Prep Time: 10 mins
Cook Time: 40 mins
Serve: 4
Ingredients
Chicken Breast Boneless
Oil (of your choice)
Onion thinly sliced
Garlic 2 cloves
Ginger finely chopped
Black pepper 3 teaspoons
Green chilies 2 thinly sliced
Coriander Powder 1 teaspoon
Salt to taste
Lime juice or vinegar 1 teaspoon
Method
Add ground pepper, salt, and lime juice to the chicken and mix them well. Let it marinate for an hour.
 Put a pan on the stove, put some oil onto it. Add chopped ginger and garlic. Keep the flame low. Stir occasionally till they start turning golden brown.
 Add chopped onions. Combine well.
 Add chili powder, turmeric powder and coriander powder, and a teaspoon of pepper powder. Cook them for a few minutes.
 Now add marinated chicken pieces. Mix them well. Cook them on a low flame for 15 minutes.
Keep doing a quick stir every 5 minutes.
Add 1 teaspoon of black pepper powder, sliced green chilies, and cook them on a medium flame.
Add salt as per taste.
Cook for a few more minutes. And switch off the stove after 5 minutes.
Serve hot with rice or roti.